Meet One of The Faces Behind E-Tech Home Security Inc.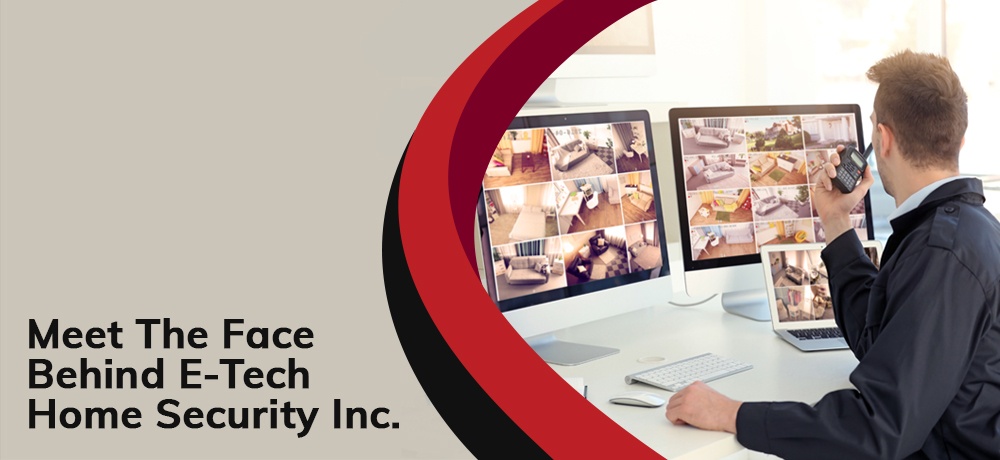 I'm Michael Lai, the proud co-owner of E-Tech Home Security Inc.
I look forward to sharing my story. I hope that you will enjoy getting to know me better.
Ever since I was thirteen, I helped my father, Frank, with his security business during summer vacations, and I slowly grew fascinated with electronics, computers, cameras, and anything tech-related.
After graduating, I worked in software and eventually became a project manager for a company that supplies cameras and security solutions to airports, subways, and seaports.
My job took me all over the world, and I got to soak up different cultures in Boston, Frankfurt, Norway, Israel, South Africa, Côte D'Ivoire, Bahamas, Colombia, and Ecuador. The global exposure gave me an understanding of how different communities viewed security and enriched my knowledge of the industry.
In 2012, when I found out that I was going to become a father, I wanted to be closer to my family. So I decided to stay in Toronto and join my family's security business full time. I was proud to return to the setup and add value, as the firm had been serving the local community for nearly thirty years.
Over the past few years, I've noticed that the security industry has become more high-tech and connected with wireless technology. However, I believe the best way is to use the old tried and tested method of connecting hard wire from the sensor to the panel.
In my opinion, the more wireless the technology is, the less secure it becomes, but I'm honest and list the pros and cons of each decision to help clients make the best choice when selecting security systems to secure their homes and businesses.
As an expert in the camera and security field, I enjoy equipping my customers with quality products that will protect their loved ones and provide peace of mind, and I believe what sets me apart from the others is my customer service.
I treat customers the same way I would like others to treat me, by offering them state of the art secure solutions at a fair price. Rendering affordable services and paying close attention to detail has built up my integrity.
Each time a client calls to tell me how my system has prevented a break-in or helped the police gather evidence, it is rewarding. A happy customer will always inform their friends and family, and I strongly advocate the word-of-mouth approach to grow the business.
When I am not securing buildings, I am a big tech nerd, and keep up to date with the latest technology articles related to network and security. I also love spending time with my family.
I have enjoyed sharing my story about the things which matter to me and how they influence the way I do business.
If you or someone you know could benefit from my expertise as a home security professional in Richmond Hill, Ontario, I invite you to get in touch. Please visit my website at www.etechhomesecurity.com.
Sincerely,
Michael
---
---